Get $98 for each "Become a Business Owner in 30 Days" video course that you sell!
Start earning your commissions right now!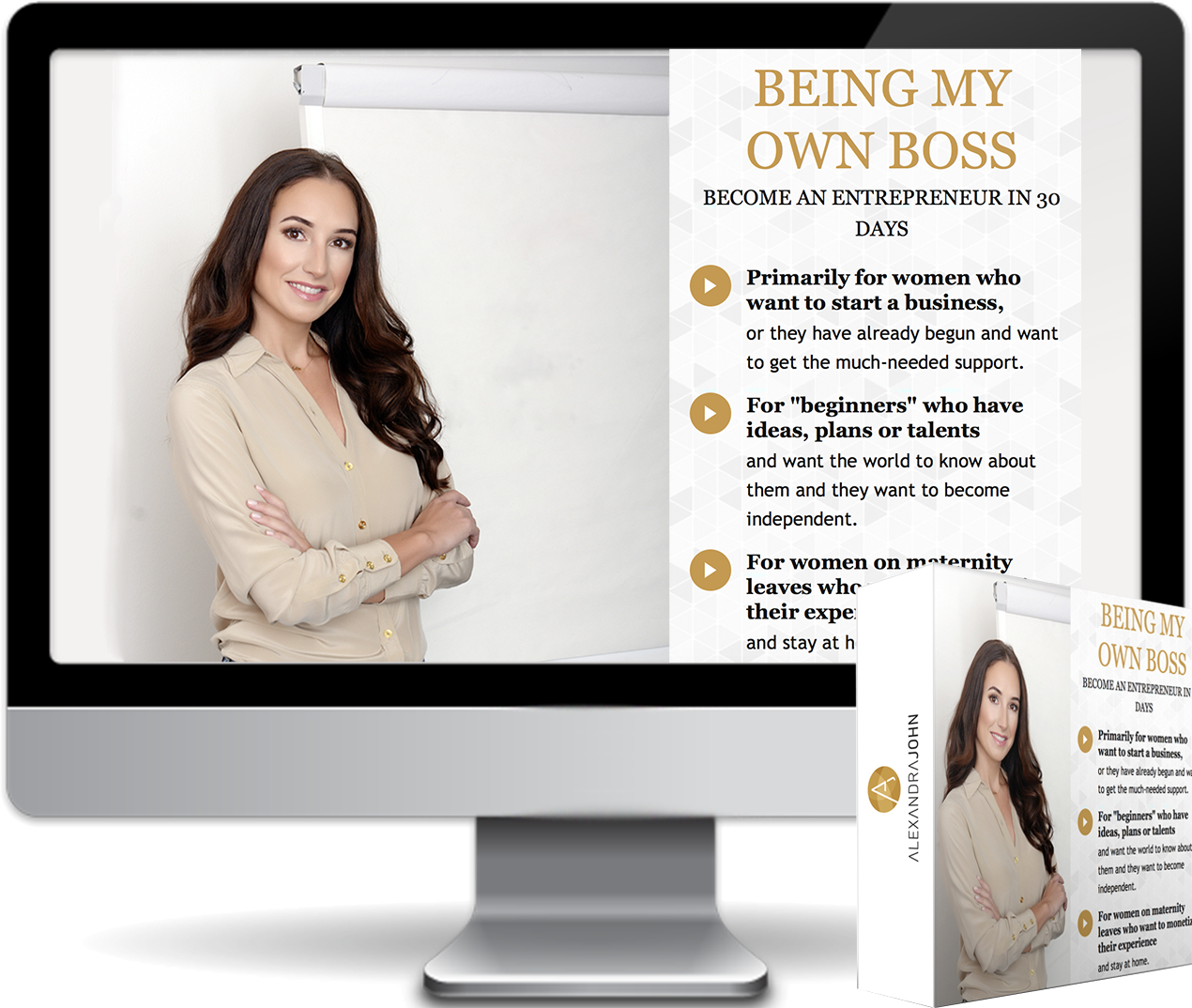 Dear Affiliate Partner,
Here you can find the tools and resources for better promotion. The product "Become a Business Owner in 30 Days" is an ultimate guide for every woman, who wants to start running her business. The video course is a step-by-step manual how to start and build up a successful entrepreneurship.
More information
Women who would like to start up a business, mumpreneurs, home-based business owners, etc.
1

Open a Clickbank account (for free).

2

Use this affiliate link for the promotion (just replace YourClickBankID): http://YourClickBankID.alexajohn.hop.clickbank.net

3

Start to send traffic to your affiliate link.
Promotion & Marketing Resources:
You can use these banners for the promotion on your website. Just copy and paste the code to your HTML editor.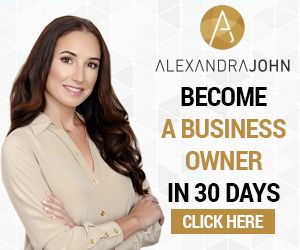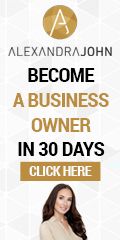 Women business, how to start up a business, business for women, business ideas for women, business woman, work from home, woman business owners, small business for woman, women entrepreneurs.
Subject line: Turn Your Life around & Become a Successful Businesswoman
Body:
Hi [firstname]
Do you feel trapped in a 9-5 pointless job that drains all your creativity and productive energy?
Are your innovative ideas being constantly buried or, even worse, used by your supervisors without you ever being credited for them?
Would you like to build a profitable business on your own but are too afraid and don't know where to start?
Well, your time is now. (your link)
With this incredible step-by-step video course you will create a business of your dreams!
Check it now here (your link)
Talk soon,
name
Blog posts / interviews,

references about course.

Email to your database.

Please don´t use SPAM.

Websites, blogs, e-shops for women,

women entrepreneurs, personal development, etc.

Participation at blog discussions,

FB groups for women, women entrepreneurs, small business owners, home-based businesses, etc.

Participation in discussions at forums for women

who would like to start up a business, websites for mums, mumpreneurs, etc. Place answers to related questions at Quora, Yahoo Answers, etc.