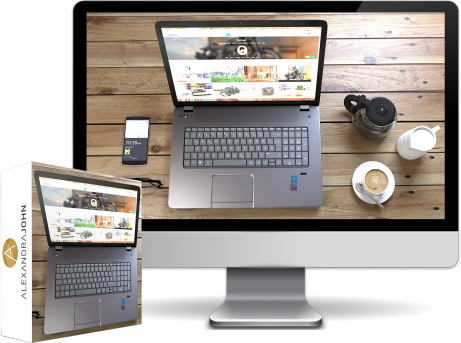 HOW TO GO ABOUT
A SEXY WEB?
Get a comprehensive manual that will guide you through how to create your own website.
Don't wait for months before you have a website. Create it yourself and for a good price. I'll tell you how to go about it!
WHAT WILL YOU LEARN FROM THE COURSE?
Discover what must not be absent from a good website

and create your own first website.

Learn how colours can work to your benefit

and which specific colours will sell for you.

Find out how to make most of images

and learn about photo functionality that attracts eager customers.
Understand how the best website interfaces work,

what to place, where and why.

Learn how to create your website in just 90 minutes,

to function and generate your first sales immediately.

Get access to two videos filled with information

to guide you through website creation from A to Z.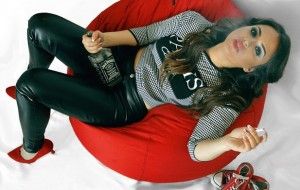 Those who are not willing to take action.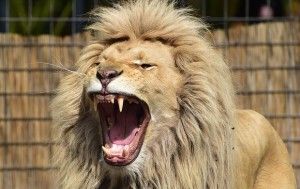 Those who cannot take responsibility for their own dreams and plans.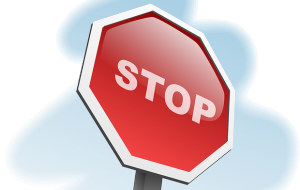 Those who do not take their business seriously.
TASTE A SAMPLE OF MY BOOK FOR FREE: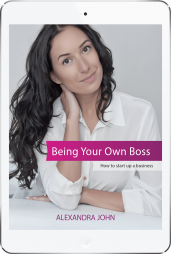 When she was pregnant with her second child, Stephanie initially started her business as a way to replace the income she was losing while on maternity leave. "Not until I went back to work did I realize that I really wanted to make my business work", explains Stephanie, "so I started searching for what I could offer (in my expertise) that was also helpful and profitable." Having found the term "Virtual Assistant", she researched as much as she could on the industry and began to offer VA services. Stephanie's business has now grown into a successful consulting firm.
"I´d never thought of being a freelancer. They´ve always laughed at me at home for being slow and being lost in my thoughts. I was used to obeying my parents, so after I graduated from college I dutifully picked a 'reasonable occupation' and started working in an office in administration. But, I couldn´t wait to get home and do, finally, what I lived for. My passion was and still is writing. I set up a blog and started writing about what I was interested in – good food, fashion, travelling. After a couple of years, it grew into a successful business. The income from advertising amounts to thousands of pounds each month."
"My life has always been about music. I´ve played the guitar and piano since I was a small child, and I´ve also sung. But already in my teenage years I came to understand that I didn´t have what it takes for a solo career, and after I finished my studies, I became a teacher at a music school. Once a friend of mine needed to sell his expensive guitar in a hurry and asked me if I could help. I found him a buyer and negotiated a very good price. I don´t know how it happened, but soon there were other people asking me for help. I realized I liked doing these deals. After a while it occurred to me that I could open my own shop with musical instruments, but I knew I had no chance to succeed in the small town where I lived. So, in order to make my dream come true, I changed my life completely and moved to London. And I must say I´ve never regretted it."
"I was looking forward to opening my own shop so much. I went for a haberdashery as I knew that all the shops in the neighbourhood selling these kinds of goods had ceased, and many people had no idea where they could buy thread, buttons or wool anymore. Every night before falling asleep, I vividly imagined who my customers would be. And I saw people coming to my shop, young mums who wanted to crochet a sweater or make a furry teddy bear for their children, elderly women who mended clothes for the whole family, and girls who had forgotten to take some wool from home for their handicraft lesson. I pictured them in the greatest detail, with expressions on their faces, what they were saying, what they were wearing and where they were going, if they worked or studied and how they spent their leisure time. I actually had no idea that this is what handbooks on entrepreneurship recommend. I simply enjoyed spontaneously viewing this in front of my eyes."
"I´ve always wanted to have a newsstand and be in everyday contact with people. The problem was that in the town where I live there are a lot of newsstands. I almost gave up on my dream, but fate had other ideas. A space freed up in a shopping mall. I didn´t hesitate and a month later I was the manager of a newsstand. My competitive advantage is the location, which is nearby the main entrance and close to a subway station."
"I´m not the kind who opens up when meeting anybody. I´m fine if I can talk about my work or private life problems with my husband or best friend. After all, I was only able to start up my business thanks to my husband, who invested all the money he had inherited from a well-to-do relative so I was able to build a plant manufacturing parts for lorries. I know it is not exactly a woman´s sphere, but I knew what I was going into as I had worked as a manager for a car manufacturer before. Two years ago I got into a position where I was forced to expand my manufacturing, which meant taking out a loan, this time from a bank. I had to give a presentation to strangers who, unlike my husband, had never heard of me or my work. I didn´t regret the time spent when writing up my business plan because I probably impressed the clerks and they eventually approved my loan."
MAYBE YOU WANT TO KNOW WHO I AM...
Greetings to the entrepreneurial woman,
At first glance, it might not seem likely, but you and I have a lot in common. You might be from London, Tbilisi or Washington. Maybe you're not very fond of cats and maybe your hair is longer than mine. I can only speculate on all of that, of course. What I can be perfectly certain about, though, is that regardless of where in the world we live, what interests we have, what our situation in life is or how long our hair is, there's one thing that connects us – our passion for entrepreneurship.
You're one of the extraordinary women who can't stand remaining in a single spot for too long. One who always yearns to create, help, transform and be useful. You're used to doing ten things simultaneously and to getting more done than your whole family combined. You're creative and resourceful and see possibilities where others see none. We all have that in common. You see, it really doesn't matter whether we live hundreds or thousands of miles away from each other or what specific path we've chosen in our lives. What matters most is what we all carry within.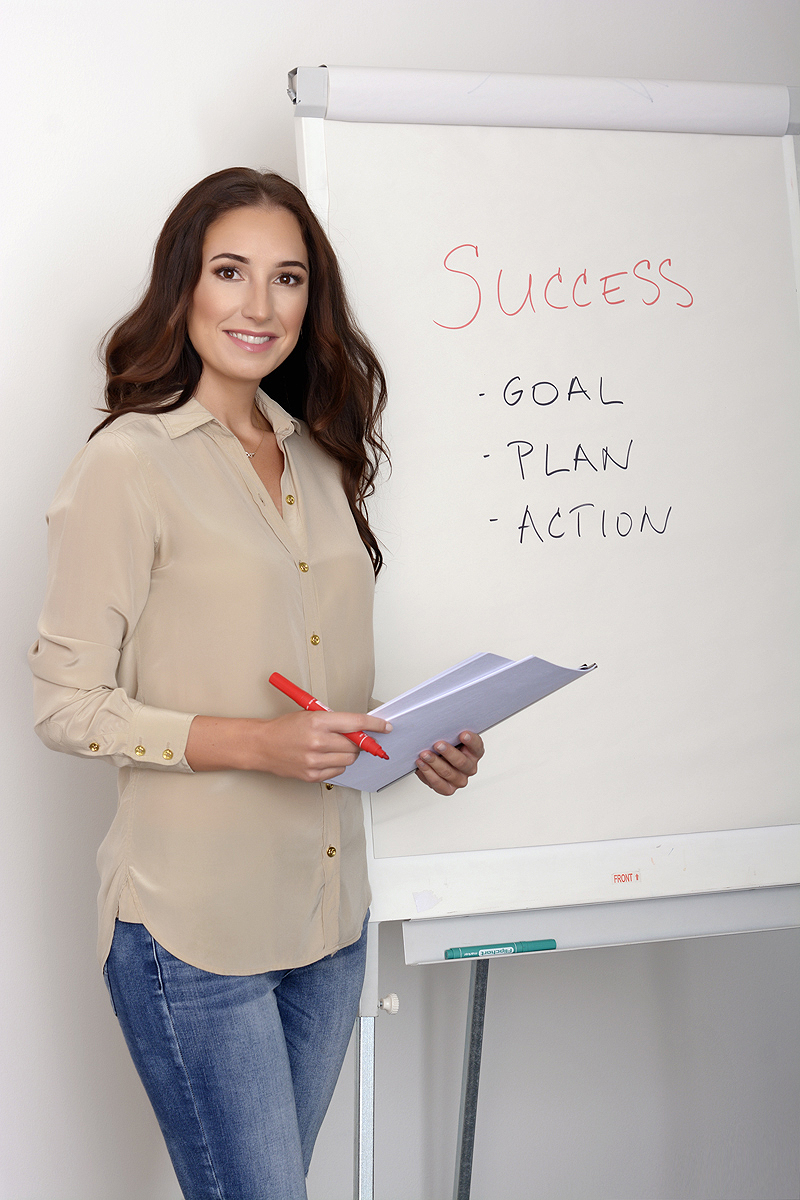 Here's my path: I started by founding an online business, moved on to various senior roles in marketing and sales and then, together with my husband, founded Meriglobe Capital House – an international advisory company that mentors and nurtures entrepreneurs. However, it would be out of character for us restless women, if I had not wanted to reach still further.
So I decided to support businesswomen in particular, regardless of whether they run their business offline or online. This is why I wrote a book for them, called Being Your Own Boss, which is intended to encourage, inspire and assist women who want to start their own businesses. Later, I followed with another practical step – a video course called Being your own boss - Become an enterpreneur in 30 days, whereby women learn how to conduct their business step by step, from the moment when it first crosses their mind to become independent. The articles on my blog have the same purpose – to help other women discover that they can be happy and successful as entrepreneurs.
Thank you for being here.
It means that your restlessness and mine – or passion, as I prefer to call it – is meaningful.
How to create a sexy website
a comprehensive guide to your website step by step

a guide that will help you understand:
A comprehensive guide for the step-by-step construction of your website

A guide to help you understand:

What is essential for your website and why

What colours you should choose to attract customers to buy from you

How to choose images and photos that are effective and to avoid ineffective ones

The most efficient layout of your website – the basic essentials

A comprehensive guide for a simple and effective website.